The usual picture from ice hockey in Mongolia used to be tough guys playing on outdoor rinks in the winter. It was not only far below freezing point but usually also smoky due to the heating in the buildings around. The 3,600-seat Steppe Arena that was constructed in the capital of Ulaanbaatar during the pandemic and opened in time for the 2021/2022 ice hockey season lifts ice hockey in the vast, landlocked Asian country to an entirely new level.
"It's cold, so we need a lot of heating and the only source for heating is coal but we played, we have 16 outdoor rinks and now we have the new, beautiful Steppe Arena and another one that just opened at the 39th district school in Ulaanbaatar with a full-size rink and 500 seats," said long-time national team player and coach A.Mergen.
During Arslan's era as a player hockey was mostly played by adult men and youth hockey started at 10 at the outdoor rinks. Now there's ice time and equipment for the age group 4-9, girls visit the hockey school while also teenage girls and women have discovered the games in recent years.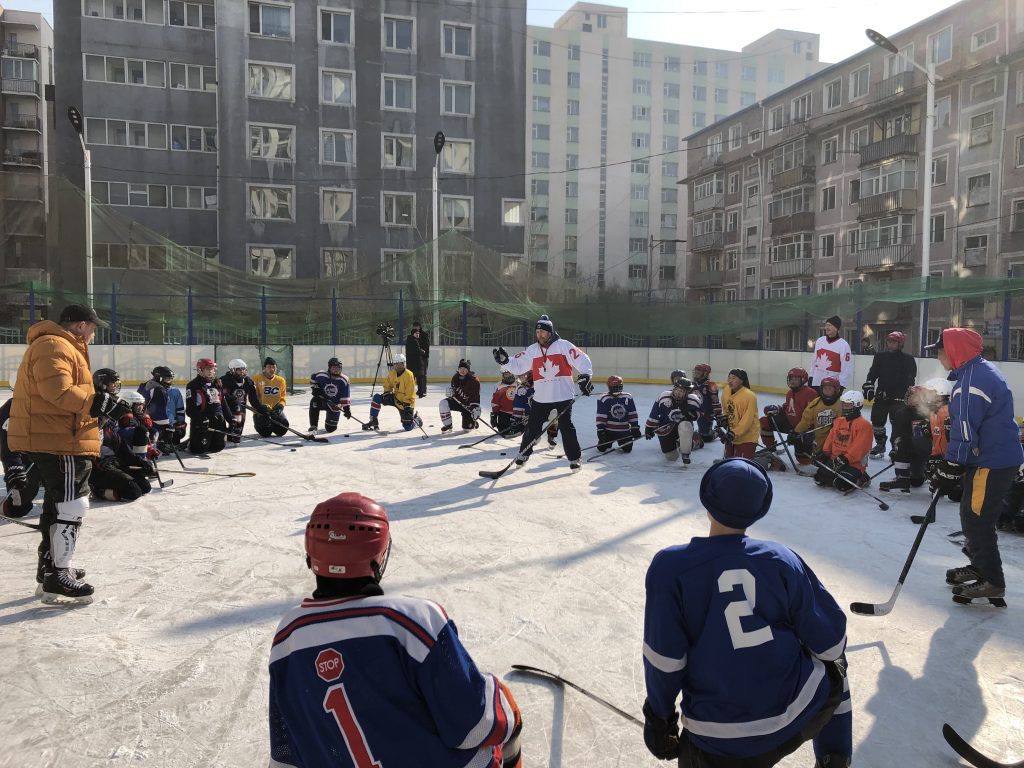 "Hockey is getting more popular because we won gold at the Challenge Cup of Asia in 2018 and 2019," said Arslan. "It's big accomplishments because we didn't have indoor rinks at that time, practised outdoor at -40°C and then go to an indoor rink with a more technical, skilled game was really difficult. The ice is so much different outdoor, it's harder to stop, harder to turn. But we did it and won against these countries who play at indoor rinks."
"Mongolia is a country of wrestling. When we tried to develop hockey, people asked why we need hockey, we are doing great in judo, taekwondo, boxing," Arslan said.
Mongolia also used to play in the World Championship program between 2007 and 2013, however, the men's team had only one win in 26 games, the U18 team zero in 12. After a ten-year break due to not meeting the minimum participation standards, Mongolia is set to return next spring.
Their comeback will start with the men's national team and was originally planned at the 2023 IIHF Ice Hockey World Championship Division IV in Kuwait City. However, following Kuwait's withdrawal as hosts, Mongolia might end up hosting the event itself at the Steppe Arena in Ulaanbaatar. The national team's comeback will thus also be the first IIHF tournament in the country.