Long lines of vehicles were seen at a border crossing between Mongolia and Russia on Sunday as people fled the Kremlin's call-up of hundreds of thousands of reservists for the war in Ukraine. The head of a checkpoint in the town of Altanbulag told AFP that more than 3,000 Russians had entered Mongolia via the crossing since Wednesday, most of them men.
Hence, neither the society nor Mongolian Government were prepared for the sudden increase in the number of Russian nationals in Mongolia.
Queues of people holding Russian passports were also seen outside the immigration counter for the border crossing, according to an AFP reporter there.
"From September 21, the number of Russian citizens entering Mongolia has increased," checkpoint head, Major G.Byambasuren, told AFP.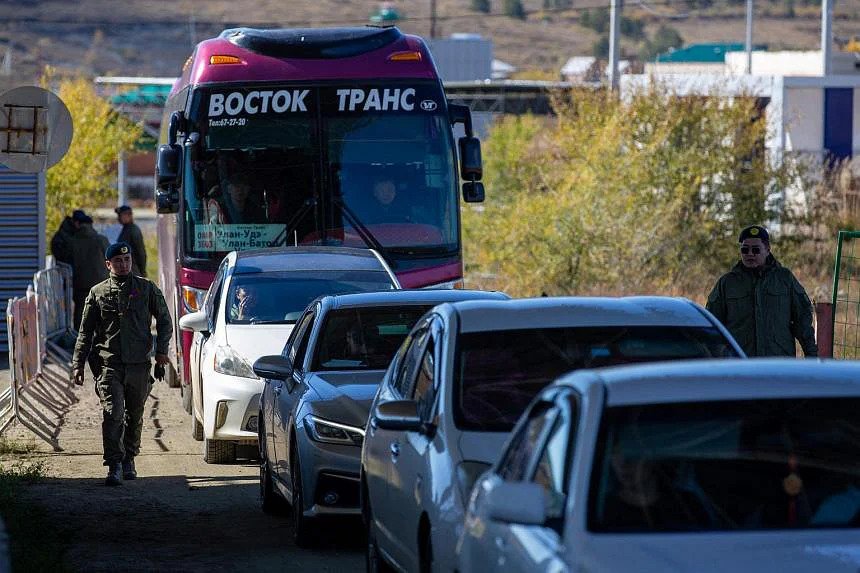 'As of noon today, more than 3,000 Russian citizens have entered Mongolia. About 2,500 of the Russians crossing the border were men while more than 500 were women and children'
Russian President Vladimir Putin on Wednesday announced Russia's first military call-up of fighting-age men since World War II.
Russian nationals can visit Mongolia and stay without a visa for 30 days, and extend their stay by another 30 days if needed