After severe public criticism over dealing with air pollution in Ulaanbaatar city, Prime Minister L.Oyun-Erdene sacked his Cabinet member yesterday (17 January).
Mrs. N.Urtnasan, Minister of Environment and Tourism, Ts.Batbayar Deputy Minister, and the minister's State Secretary D.Ganbold have been dismissed from their jobs. The official are sharply criticized after blaming residents in Ulaanbaatar ger disctricts for burning more briquettes due to its cheap price and for increase of air pollution in the capital city. However, residents don't have any options other than burning briquettes in cold winter nights. Ulaanbaatar is the one of the coldest capitals in the world; where night temperatures fell to Celsius -40.
The Prime Minister also tasked  D.Sumiyabazar, Governor of the Capital City and Mayor of Ulaanbaatar to take appropriate measures to have capital city officials and specialists in charge of air and environment pollution held responsible. Minister of Food, Agriculture, and Light Industry Z.Mendsaikhan will be temporarily in charge of the activities of the Ministry of Environment and Tourism.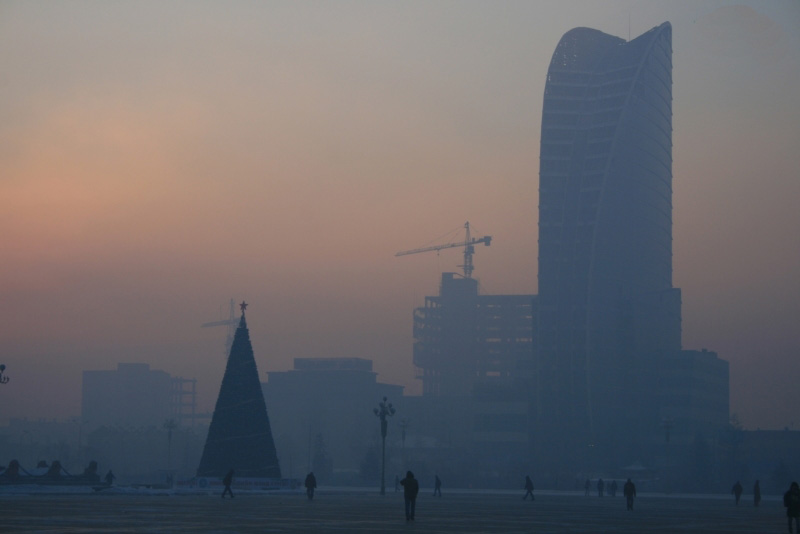 In March 2019, the Mongolian government decided to totally ban the use of raw coal. Smoke from the shantytown ger districts, where over 220,000 families live – or half the population of the capital – has long been identified as the main culprit of Ulaanbaatar's chronic air-pollution. In the light of the ban, the government has put an alternative product on the market made from semi-coke, a by-product of coal. While more expensive, these fuel-efficient briquettes are said to burn twice as long and emit far fewer fumes.