It is unbelievable that in Ulaanbaatar, reputedly, the coldest capital city in the world there is no ice palace. Until now, Mongolian athletes in training for winter games, have only been able to train in winter – when everything is frozen, sometimes at uncomfortably cold temperatures below -30 C. Fortunately, this is all changed.
Mongolia's first ever Olympic-standard winter sports palace opened yesterday (29 September). Mongolian President U.Khurelsukh participated in the opening ceremony of the 'Ice Palace', which is located in the VIII Khoroo of Khan-Uul District of Ulaanbaatar.
The 'Ice Palace' has an Olympic-size frozen arena with 2600 seats. Designed by Mongolian architects, the 'Steppe Arena' has been built by international companies from Canada, the USA, Austria and Germany; experts from Austria and Finland have helped with ice-spreading technology. Over 600 Mongolian workers have been involved in the construction of the palace over the past three years.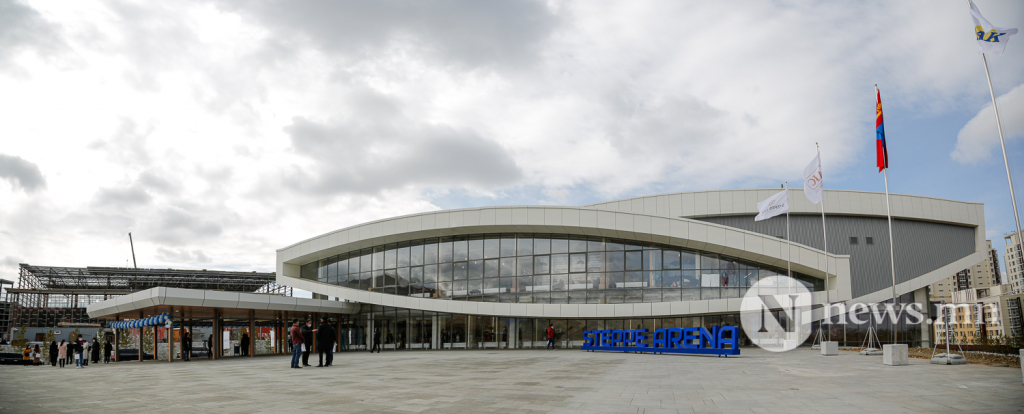 The ice rink can be used for all ice sports, including figure skating, curling, short track speed skating. In addition to being available for year-round use, it will be an all-purpose facility, which means that the ice rink can be transformed into a 'dry arena' with special elastic covers which will make it possible to be used for basketball, volleyball, gymnastics, boxing, wrestling, and taekwondo competitions. It can even be used for cultural events and concerts.
The dimension of the rink is 30 m × 60 m, which is the approved standard of the International Olympic Committee; this will enable Mongolia to organise regional and international competitions. To fully guarantee the needs and comfort of judges and athletes, the 'Steppe Arena' will have 6 changing rooms and over 10 rooms for journalists and first aid services.