It is unbelievable that in Ulaanbaatar, reputedly, the coldest capital city in the world there is no ice palace. Until now, Mongolian athletes in training for winter games, have only been able to train in winter – when everything is frozen, sometimes at uncomfortably cold temperatures below -30 C. The only viable training option has been going abroad to use facilities in other countries. Fortunately, this is all due to change. When the 'Steppe Arena' – Mongolia's first ever Ice Palace – opens in September, not only will athletes will able to train freely, but the country can  organise world-class international competitions.
Designed by Mongolian architects, the 'Steppe Arena' has been built by international companies from Canada, the USA, Austria and Germany;  experts from Austria and Finland have helped with ice-spreading technology. Over 600 Mongolian workers have been involved in the construction of the palace over the past three years.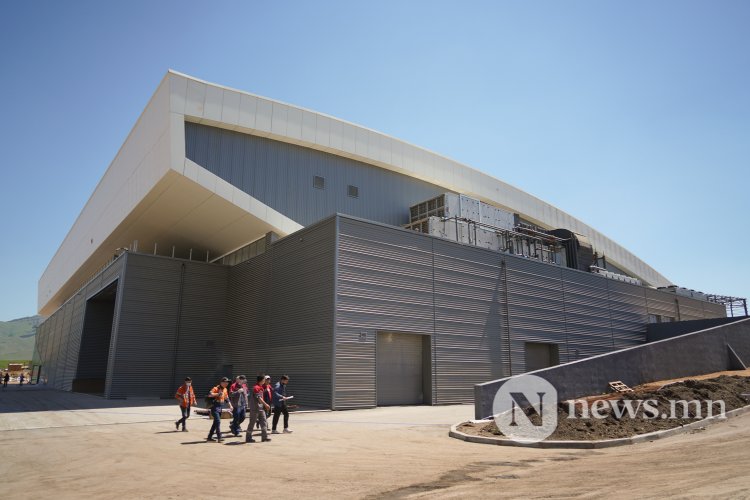 Costing over MNT 23 billion, the 'Steppe Arena' is located near the Buyant Ukhaa Sports Palace, the swimming pool in the New Yarmag Complex, and football and basketball fields funded by the International Federation of Association Football.
The dimension of the rink is 30 m × 60 m, which is the approved standard of the International Olympic Committee; this will enable Mongolia to organise regional and international competitions. To fully guarantee the needs and comfort of judges and athletes, the 'Steppe Arena' will have 6 changing rooms and over 10 rooms for journalists and first aid services.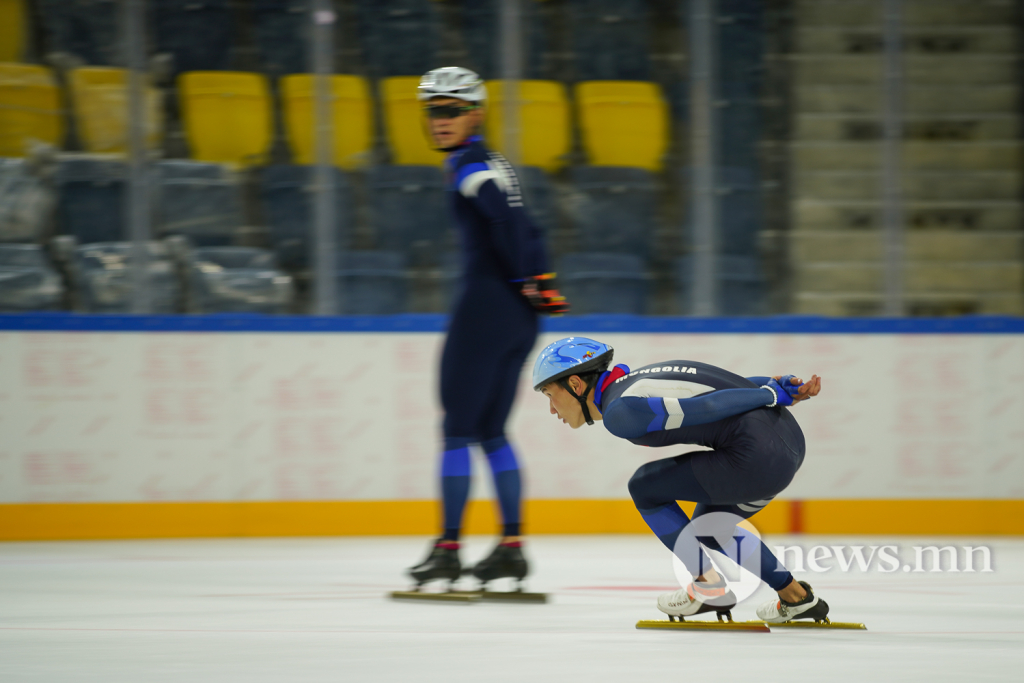 Yesterday, Wednesday (7 July), the Mongolian skating team with 14-year-old figure skating athlete O.Misheel tested the ice rings at the palace. Outside, in the city, it was over +20 Celsius outside on but inside the palace it was very cold.  O.Misheel explained that she has not been able to skate since returning to Mongolia from the USA. She and other skaters are now aiming to participate in the 2022 Beijing Winter Olympics.