The Mongolian Government has decided to totally cancel the annual Naadam Festival, the biggest celebration in Mongolia due to the Covid-19 pandemic. However, the Cabinet decision is to keep the Naadam holiday as planned between 10-16 July. Therefore, Mongolians will enjoy a nine-day-long holiday including the weekends.  According to the "Public Celebration Law" – the 10-12th of July are public holidays for the Naadam Festival.
Yesterday, many citizens, mostly young people demonstrated on Sukhbaatar Square demanding a cancellation of the festival and held vigil light for the victims of Covid-19. The participants held slogans such as "#NoNaadam", or "Naad Ami'" – literally: "play life". Feelings are mixed: earlier today, some horse riding fans demonstrated on the same square demanding to hold Naadam as planned.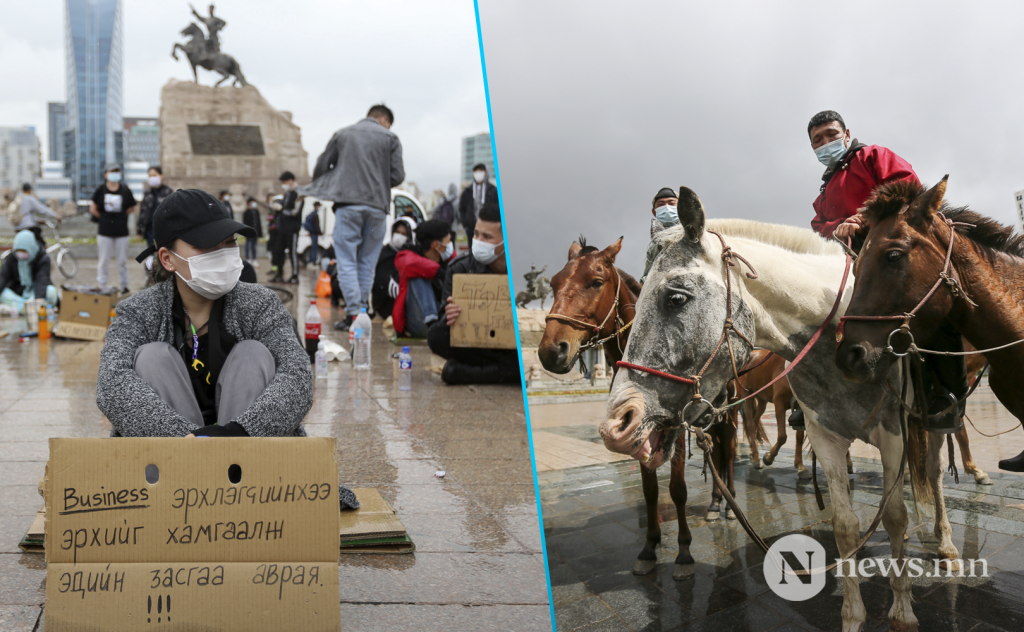 Previously, the centuries-old festival had been shifted online due to coronavirus for the second year running. But, many Mongolians have begun demanding the government to cancel the virtual Naadam and use its MNT 10 billion budget for supporting the health sector. The Covid-19 pandemic in Mongolia is worsening daily as the death toll has passed two digits and more young people are now dying of the virus. The healthcare system is now teetering on the brink, with many hospitals are unable to handle the relentless inflow of patients whilst also running short of beds, oxygen and ventilators.
Separately, the National Human Rights Commission of Mongolia is advising to cancel the traditional horse racing in order to protect children from getting Covid-19. Young Mongolian boys and girls aged 7-12 compete in this ancient tradition – racing horses at top speeds on the country's vast steppes. These cross-country horse races are some of the longest in the world.