Sustainable mechanism for public-private sector dialogue on women entrepreneurship and challenges faced by women in business
Mongolia is actively engaging in policy dialogue and economic cooperation towards EBRD's Women in Business Project. The country is expected to improve its international ranking among Central Asian nations regarding the World Economic Forum's Gender Equality Gap Index.
In Mongolia, over 67 per cent of women owned small and medium-sized enterprises (SMEs) are micro-businesses but  an avareage loan size for women-owned companies is three times less than loans offered to to men-owned businesses. Although Mongolia has made significant progress in gender equality in the past few years, the efforts are yet to give a significant return.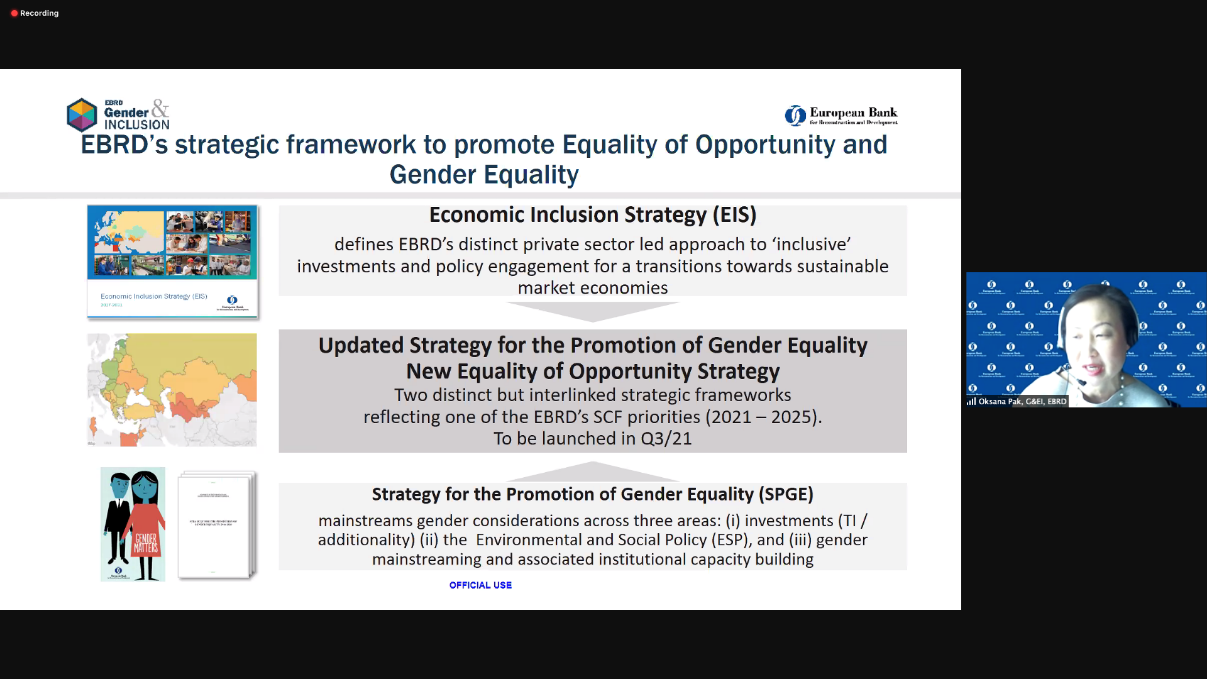 The EBRD's Women of the Steppe Programme in Central Asia is trying to address this issue. ,Launched in 2019, it is helping  promote women's entrepreneurship and business activity by assisting with access to finance, know-how and technical advice. Currently, the programme is being implemented in the Kyrgyz Republic, Mongolia, Tajikistan and Uzbekistan.
Under the framework of the programme, the EBRD office in Mongolia in collaboration with the Bank's Gender and Inclusion Department and the National Committee on Gender Equality hosted a webinar on "Central Asian Women in Business Programme" on May 13, 2021. The webinar provided a platform for the first joint public-private dialogue on creating supportive environment for women entrepreneurship and economic empowerment in Mongolia. Close to fifty delegates, including H.E. Mrs. Ariunzaya Ayush, Member of the Cabinet of the Government, Minister for Labour and Social Protection of Mongolia, Mrs. Enkhbayar. Secretary of the National Committee on Gender Equality, Chief of the NCGE Secretariat, Mr.Batdavaa Batmunkh Chairman of National Statistics Office etc.  participated in the event.