Golomt Bank initiated supply chain financing products back in year 2015 and has partnered with Oyu Tolgoi LLC, the world's largest copper concentrate miner, to support local suppliers of more than 860 organizations and specifically over 550 local contractors and more than 13,000 young professionals.
We successfully signed a cooperation agreement with Oyu Tolgoi LLC on Dec 9th, 2020 to renew the financing terms and conditions in an effort to make the loans more flexible and favorable for OT's contractors and suppliers. Due to the current pandemic situations, a cooperation agreement between Golomt Bank and Oyu Tolgoi LLC was successfully concluded virtually.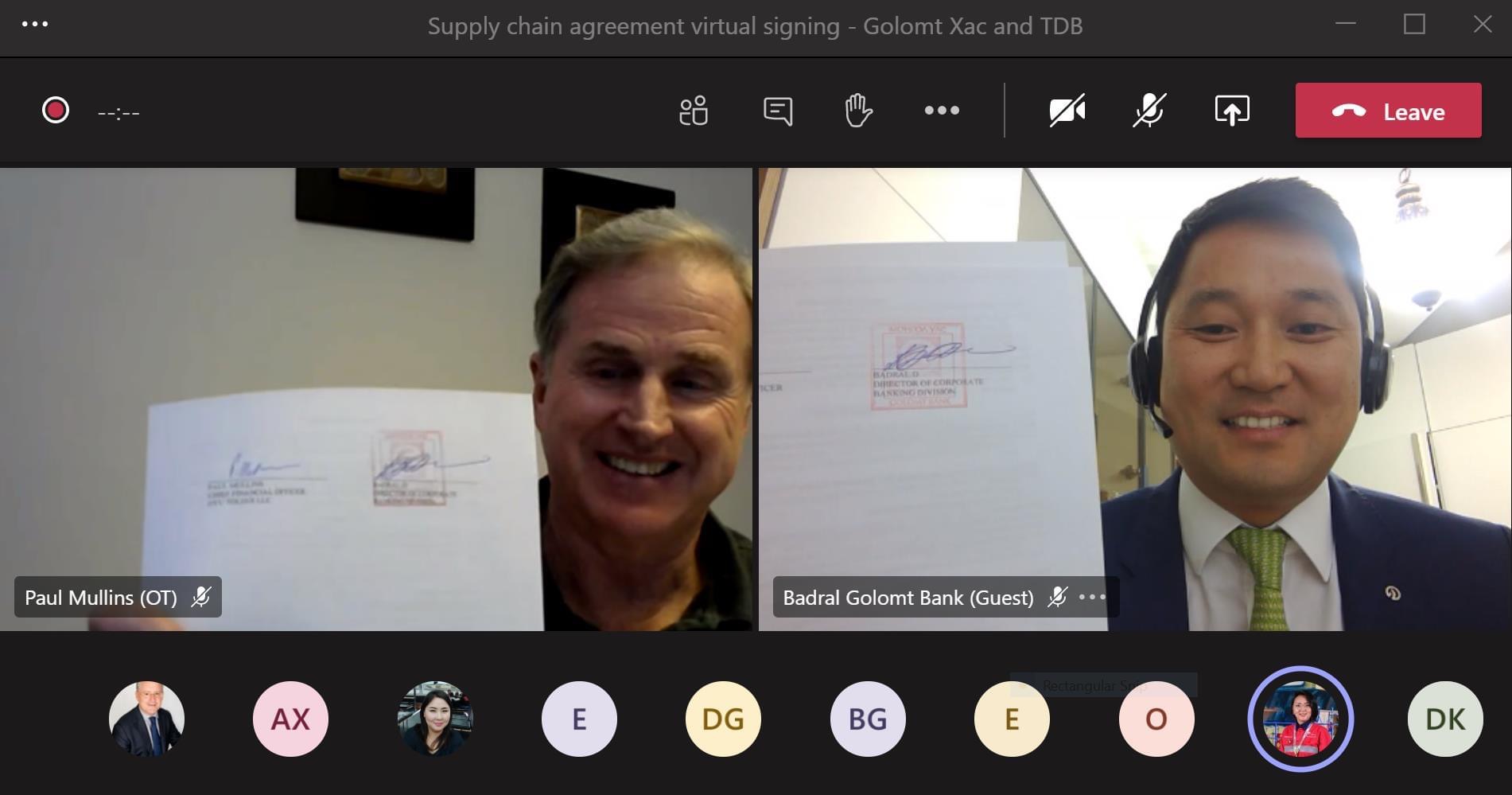 As the COVID-19 outbreak deteriorates economic condition and increases risk exposures to businesses, the renewal of the cooperation agreement allows Oyu Tolgoi's suppliers to continue to receive short-term loans with favorable interest rates through Golomt Bank.
Our bank will strive to deliver continuous banking services and products to our clients during the pandemic ridden times, which will help our clients, including the OT supplier and their employees, maintain financial stability.