Wax figures of Khublai Khan and other Mongol commanders and generals of the period around 13th and 14th centuries are being displayed at the National Museum of Mongolia in Ulaanbaatar in a two-day exhibition from 23 September. The exhibition is co-organised by 'Munkh Tengeriin Tsag' NGO, and Chinggis Khaan Wax Museum on the occasion of the 805th jubilee of the birth of Kublai Khan, the most famous grandson of Chinggis Khaan.
The exhibition displayed wax figures of Jamukha, Khasar, Muqali, Bo'orchu, Tolui and and Oulen – the mother of Chinggis Khaan, and others. Moreover, valuable historical items belonging to the Yuan Dynasty, are on public view from the National Museum of Mongolia's treasury.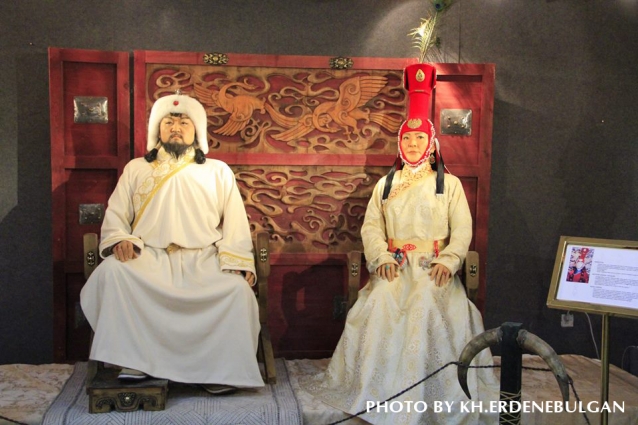 According to the organizers of the exhibition, the wax figure being showcased at the exhibition is the first ever wax figure of Kublai Khan in the world. More than 30 artists participated in creating the wax figures, spending more than four years with guidance from historians on the historical accuracy of the figures.