A Boeing aircraft belonging to MIAT, Mongolian Airlines with 260 Mongolian nationals including 5 children on board is currently flying from Takoma Airport in Seattle to Ulaanbaatar. The evacuation charter will land at Buyant-Ukhaa Airport later today (5 August).
This is the second direct flight between Ulaanbaatar and Seattle evacuating foreign expats to the USA and returning with Mongolians stranded in the country.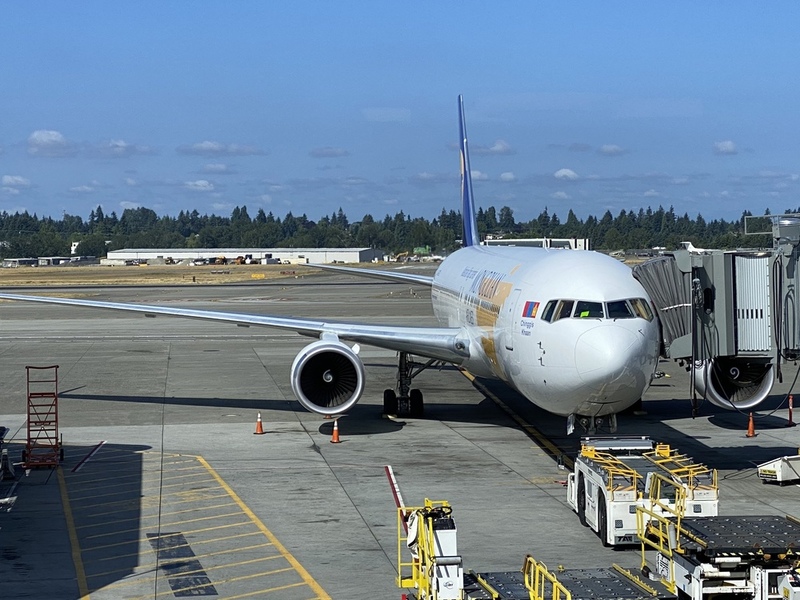 In June, MIAT Mongolian operated a nonstop flight from Ulaanbaatar to Seattle, marking what was allegedly the first-ever nonstop flight from Mongolia to the US. MIAT Mongolian's long-haul fleet consists of two Boeing 767-300s, one of which flew to Seattle. The seven-year-old Boeing 767 with the registration code JU-1021 operated the ~5,300-mile eastbound flight in 10hr53min, and the return westbound flight was operated in just 11hr3min. Unfortunately, there were no passengers on the outbound flight. However, this flight was used to to deliver 60,000 pieces of personal protective equipment to the US Federal Emergency Management Agency (FEMA) for distribution in Arizona and Nevada.