Due to the coronavirus, Mongolia suspended entry to the country at all border crossings in March – even for its own citizens. Those who have previously travelled abroad on a scholarship, as a tourist, or on a business trip have not been able to return home for months, so thousands of Mongolians have been stuck in Europe. One such case is Hungary, where frustrated students and others have been demonstrating in front of the Mongolian Embassy; they have received no answer as to when they could return home, 24.hu reported.
Mongolian students who have completed their university studies in Hungary, are in the same situation. After the academic year ended, not only they could not come home but they no longer received their scholarships.
A total of 240 Mongol citizens, including 78 Mongol students, have been stuck in Hungary since the introduction of the restrictions. Despite demonstrating in front of the embassy on July 8th, they received no answer as to when they could return home. Most of them came as students, tourists, visiting friends, family members, or attending seminars, or on business trips, but have not been able to return home for months. The visas of many have long-since expired and thus unable to find work and they are running out of savings. and their situation has been aggravated by the pandemic. They were in an extremely desperate situation – as they put it talking to 24.hu: "it is very difficult to survive 4-5 months without work in Europe."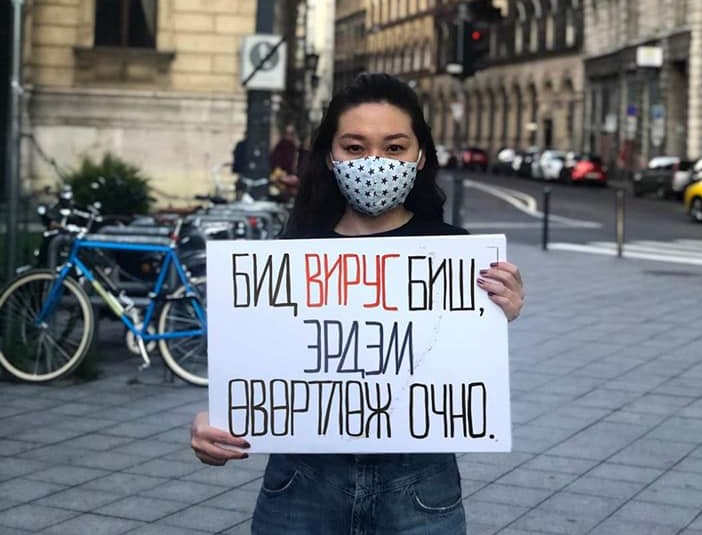 Mongolia had already introduced very strict measures on January 24th. Border crossings with China were closed at the end of January, international air and rail traffic was also suspended in February, and the Tsagaannuur and Altanbulag border crossings, which had been open to Russia until then, were closed to passenger traffic. The high level of preparedness in Mongolia was extended until July 20, 2020, so the government suspended access to the country at all Mongolian border crossings for all passengers, including Mongolian citizens. According to press reports, the Mongolian state committee responsible for the protective measures against the coronavirus had already met at the end of July, but no decision had been made to lift the restrictions.
Although Mongolia has launched its repatriation programme with Mongolian Airlines planes, according to press information, only two planes transport Mongolian citizens from Europe per month via Istanbul and Frankfurt, which means a total of 200-350 people each month. So far, four Mongolians stuck in Hungary were able to board a plane in early July, while on July 26th a total of 19 people from Hungary were able to travel from Frankfurt. The next flight will leave on August 10th.
The government justified the limited number of flights on the grounds that the number of quarantined accommodations was also finite. In Mongolia, those returning from abroad must first be quarantined for 21 days in designated accommodations and camps, and then for another 14 days at home, at their own expense. The total cost of this, including the plane ticket, is about 2000 euros per person.