The Research Centre for Economic Policy and Competitiveness has issued reviews conducted on the banks operating in Mongolia. There currently are 12 commercial banks in the country. According to the Central Bank of Mongolia, the most influential banks are the 'big seven' namely: Khan Bank, Golomt Bank, Khas Bank, the State Bank, and the Trade and Development Bank. These dominate 90 percent of the Mongolian banking system.
The banks reported a net revenue of MNT 51.8billion for the first quarter of 2020. The net revenue of the three biggest Mongolian banks reached MNT 36 billion; a decrease of 56percent or MNT 45 billion; the medium three banks earned MNT 12.8 billion; a decrease of 2percent. However, the smaller banks reported net revenue of MNT 3.3 billion.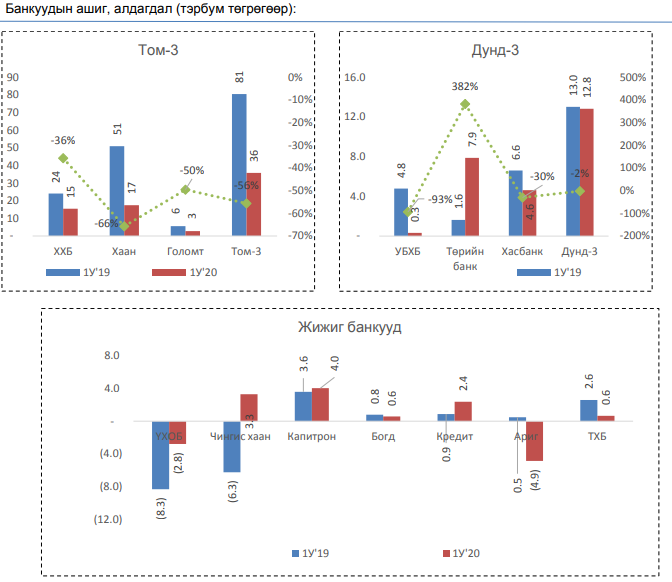 Banks assets reached MNT 2.96 trillion in Jan-Apr, 2020; however, decreased by MNT 0.39 trillion in contrast to the same period of 2019. The Mongolian banking sector has reported a loss of MNT 27.2 billion; mostly connected with the Arig Bank.