A big fire at the State Department Store of Mongolia on Sunday afternoon has been extinguished. Owned by Nomin Holdings, the store is one of the landmarks of Ulaanbaatar. It is located on Peace Avenue just 10 minutes' walk west of Sukhbaatar Square.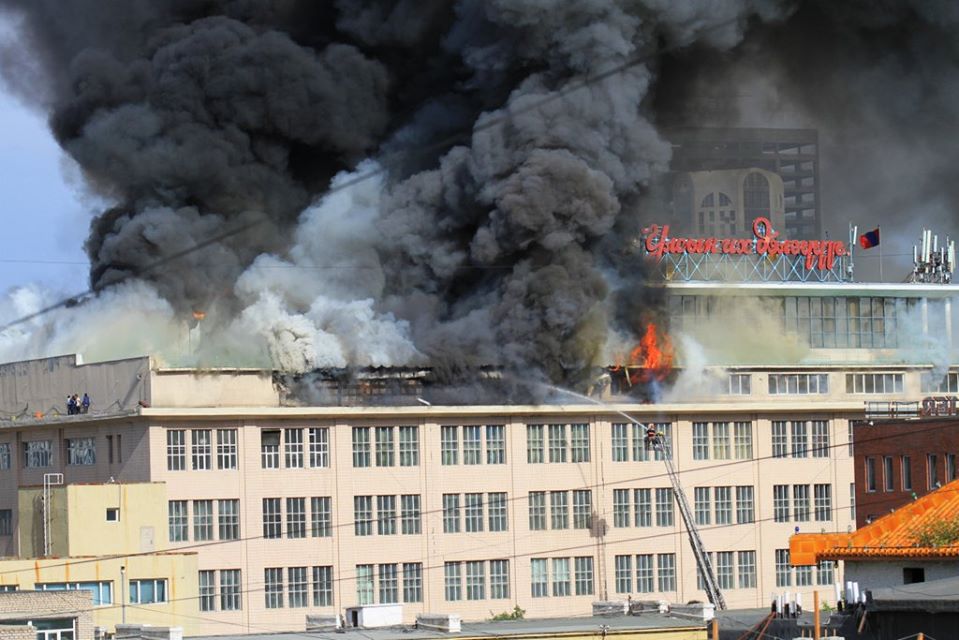 The National Emergency Management Agency received a report at 4:48 p.m. local time (0850 GMT), saying that the department store was engulfed in flames. More than 230 firefighters from seven brigades of firefighters worked to put out the fire, NEMA said, adding that the fire started on the sixth floor of the seven-story building. The fire was fully extinguished at 9.30 p.m.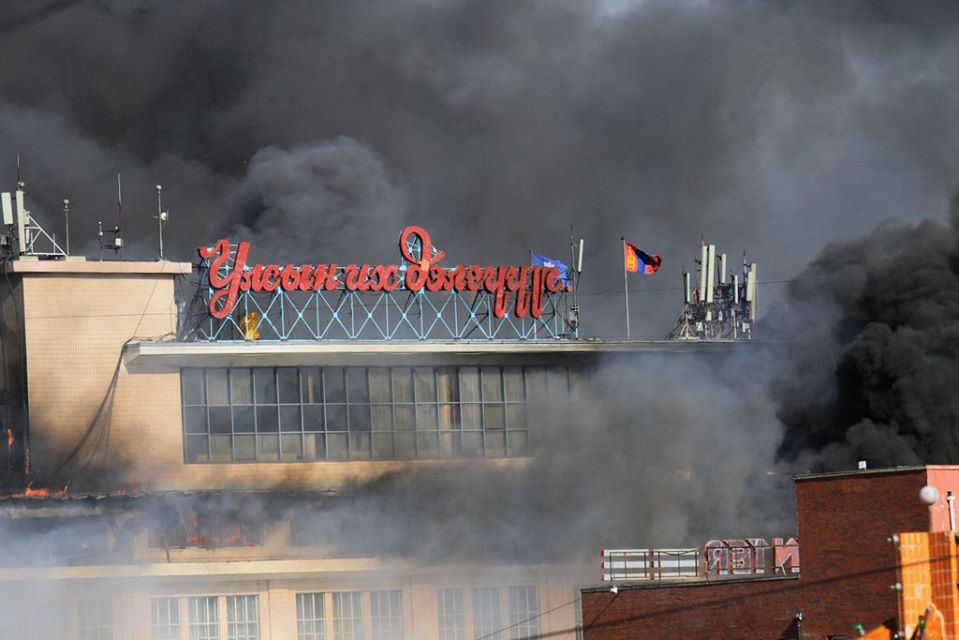 NEMA officers saved 11 people from the fire and two people have been taken to a hospital because of smoke inhalation. The damage from the fire was still under assessment and the cause of the fire being investigated, national police said.
The State Department Store established in 1921 as the Central Store, is conveniently located in the heart of Ulaanbaatar city. It's the landmark everyone in Mongolia knows and is a destination for many a tourist wishing to buy souvenirs.