Mongolia became one of the contributors to the United Nations Peacekeeping Mission in 2002 by sending its first troops. Since then, more than 18,000 peacekeepers from Mongolia have undertaken security missions in the world's conflict zones. Currently, over 1100 Mongolian soldiers are successfully and honourably fulfilling their duty of peacekeeping.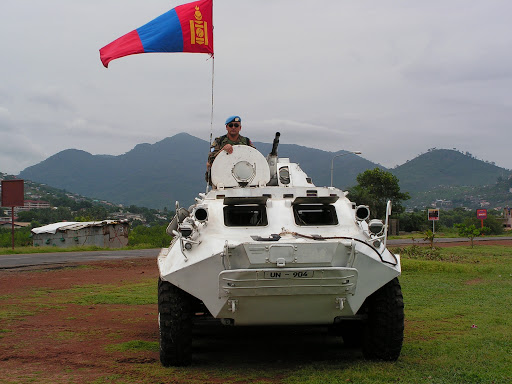 In addition, the Mongolian National Emergency Management Agency has begun sending its officers for peacekeeping operations by UN Missions since 2012. Over 350 NEMA officers are currently on peacekeeping duty.
Tomorrow (29 May), International Day of the United Nations Peacekeepers will be marked across the world.