Sneakers have long since become part of the daily outfit of young Mongolians. Therefore, S.Munkh-Erdene with his friend has opened a sneakers shop entitled 'K50' for advertising sneaker culture and selling original products at affordable prices. It is now six months since 'K50' started trading.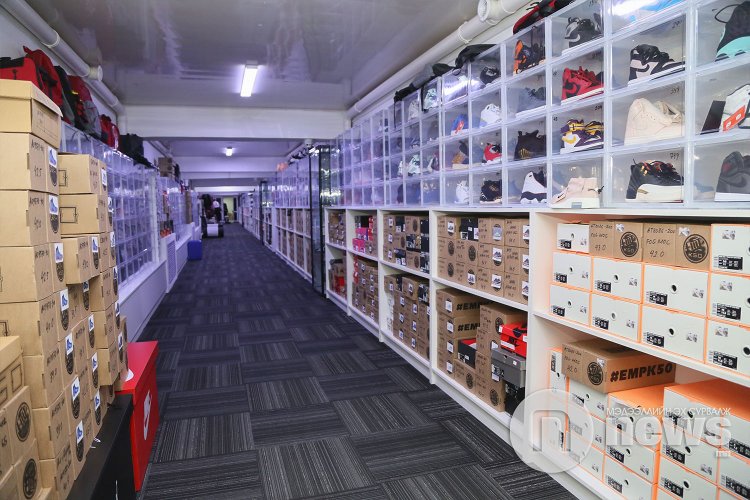 S.Munkh-Erdene has fulfilled his childhood dream for opening a sneakers shop. In the early 2000's, there were very few people who wore sneakers. The young entrepreneur was encouraged after he sold three pairs of speakers in Mongolia as soon as he had ordered them from Japan. According to him, 10-20 percent of sneakers lovers want to buy the hottest and newest products selling worldwide while others like to search for old brands. 'K50' sells sneakers at prices ranging between MNT 99,000 and MNT 15,000,000, while having over 400 types of 2000 pairs in stock. The shop has been buying its original sneakers from the USA, Taiwan, South Korea, Russia, Japan and Sweden; however, some of these suppliers have closed amid coronavirus restrictions.
In addition to 'K50', there are other shops; namely Duud, Fan Shop, Tokyo Shop and Chicago which have been importing original sneakers into Mongolia since 2009.