Chief Commissioner of the National Human Rights Commission of Mongolia J.Byambadorj has presented resignation to the Speaker of Parliament G.Zandanshatar. The resignation took place earlier today (14 April) and comes after the disclosure of his phone conversation with G.Zagdaa, the director  of a highly controversial NGO which cares for prostitutes, the homeless and people with alcohol addiction. During the phone conversation, J.Byambadorj angered the public by saying 'treat dogs like dogs'.
In recent months, Mongolians have been divided over the G.Zagdaa's NGO, which is called 'Zuv Amidrakh Uhaan (Right Life Skills). There has been increasing concern over abuses by the organization.
The NGO receives funding from the Mongolian Government as well as international organisations for providing housing, food and jobs for alcoholics, prostitutes and homeless people. However, one of women who escaped from the NGO revealed some dark secrets. According to the woman, G.Zagdaa and other workers raped her and refused to let her see her daughter. Following this disclosure, G.Zagdaa was arrested on Saturday (11 April) and put in detention for a month pending further investigation. G.Zagdaa's NGO has been operating actively for 13 years. Currently, there are 62 adults and 59 childen at the NGO.
Following the leaked phone conversation, Human Rights Chief Commissioner J.Byambasuren held a press conference at which he stated that G.Zagdaa received MNT 800 million from the State Budget in 2018. Furthermore, J.Byambasuren received many complaints about the illegal activities of G.Zagdaa and his NGO, but, he failed to take action due to an alleged lack of evidence.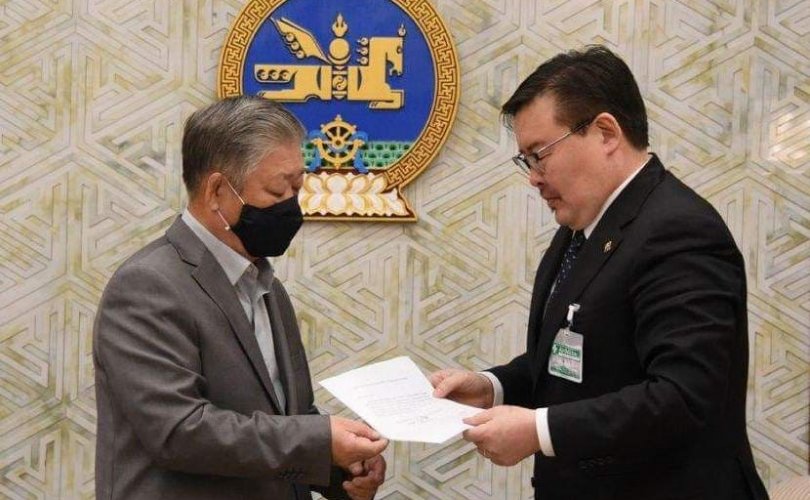 J.Byambasuren has been worked as chief commissioner of the NHRC since 2010. His resignation is being discussed by parliament today.