Amidst Mongolia's coronavirus lockdown, Minister of Road and Transportation, B.Enkh-Amgalan has reported that construction on the road connecting Ulaanbaatar with Darkhan city has begun once again.
The Mongolian Government decided to not to bring in 6000 foreign workers for constructionthis year, however, rather to contract 105 Chinese engineers who need will work on the important UB – Darkhan highway. The Government-chartered flight will arrive on Sunday (22 March). As reported, all other flights except the priority evacuation charters are extended until 30 April.  
According to officials, the Chinese workers will obtain their Mongolia visas after testing coronavirus-free in Beijing. As soon as the flight lands at Chinggis Khaan airport, the engineers will be taken by bus to Tuv Province where they will be isolated for 14 days under observation.
Built in 1970-1980, the 244 km Ulaanbaatar – Darkhan highway passes through major industrial towns, agricultural regions and tourist camps. The road is of strategic importance, because it is part of the north-south corridor, linking the capital with Russia. Darkhan is the country's third-largest city.
Due to heavier than planned for usage and lack of maintenance, the road is now heavily damaged and the cause of many accidents – including deaths and life-changing injuries. Nearly 3800 cars use the road daily; the original projected capacity was just 600 a day! The flow of vehicles increases to 12300 during the two traditional festivals of Naadam and Tsagaan Sar (White Moon). During the latter, which takes place in the winter, poor weather conditions including ice and snowstorms make the Darkhan road even more deadly. However, this year there were no accidents as all the roads outside the capital were closed for the duration of Tsagaan Sar, as a safety measure against Covid-19.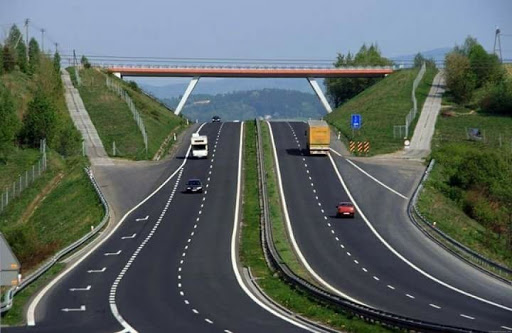 The road will be renovated with four-lanes and concrete surfaces in accordance with international standards.