The Mongolian National Emergency Commission yesterday (10 March) took the decision to close the border with Russian. Therefore, all rail services have been cancelled forthwith until 28 March, in order to prevent the spread of the coronavirus infection. Road passengers from Mongolia to Russia, as well as international travellers from Russia to Mongolia can now no longer enter or leave the country; all road crossings are closed from today, 11 March until the last day of the month.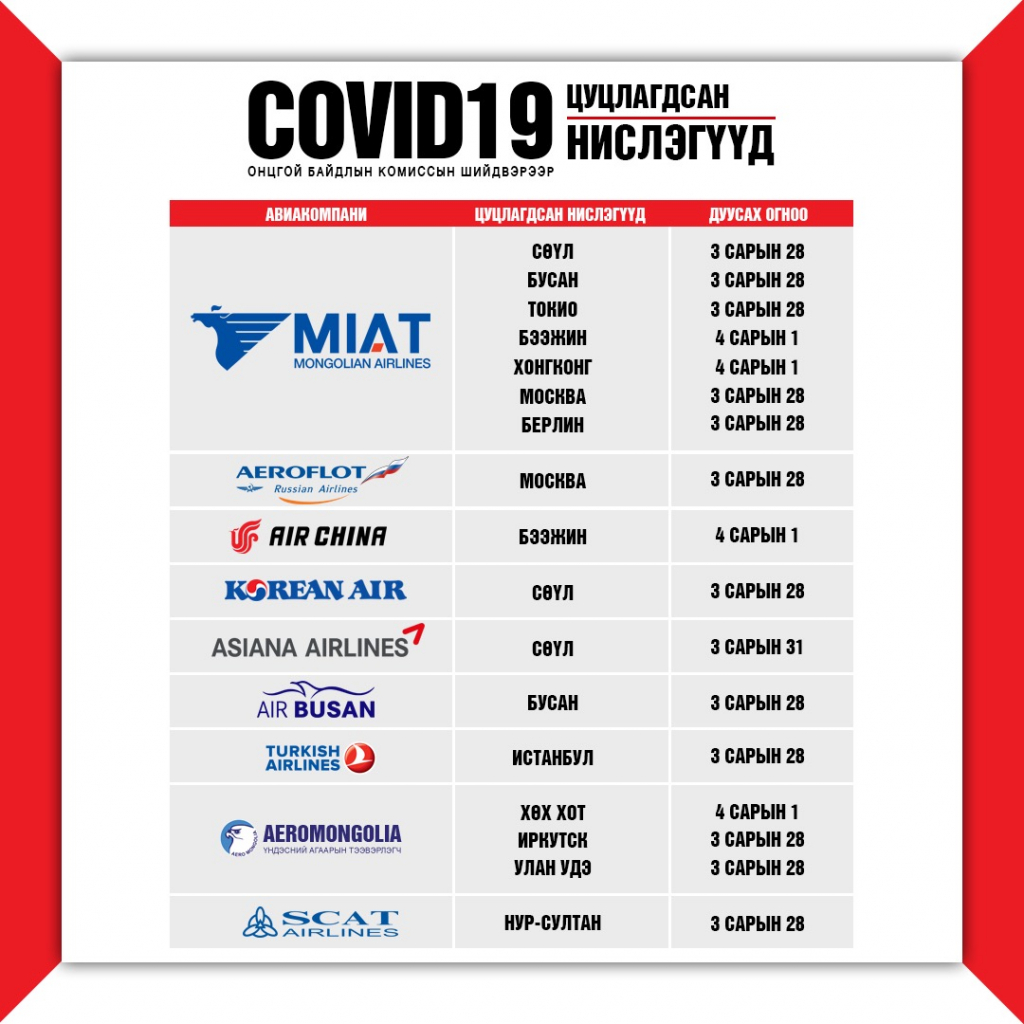 The decision for a total lockdown comes after a French national was confirmed as Mongolia's first coronavirus case.
As, previously reported, all flights with the Russian Federation, Turkey and Kazakhstan have been cancelled until 28 March. In mid-February, Mongolia fully closed the border with China.
Mongolia, only has borders with Russia and China – so now the country is on total lockdown.