Mongolian health officials said on Sunday (2 February) that a total of 59 people have been isolated; including the 31 students and a child who were evacuated from the Chinese city of Wuhan, following the outbreak of the new coronavirus. Officials have isolated all those involved in the evacuation including the flight crew from the national flag carrier MIAT, engineers, technicians and other professional workers at the National Centre for Communicable Diseases (NCCD). Health specialists will observe them for 14 days, during which period the coronavirus symptoms will appear if the individual is infected.
Separately, an eight-year old girl and her parents, who returned from Erlian in northern China, have been quarantined at the NCCD after the child, who had a high temperature and the parents began coughing.
Bearing the heroic name of 'Zuchi Khaan', the Mongolian Government chartered MIAT Boeing 737-800, landed at 6.00 p.m. on Saturday in Ulaanbaatar after successfully evacuating the 31 students from Wuhan. The operation was organised by the Mongolian Embassy in China in cooperation with the NCCD, MIAT and other institutions under the supervision of the Foreign Ministry of Mongolia with support from the Government of China. Led by pilot G.Baatartsogt, the fifteen-strong MIAT crew, should be commended for successfully bringing the Mongolian students back home and having to subject themselves to the two-week quarantine.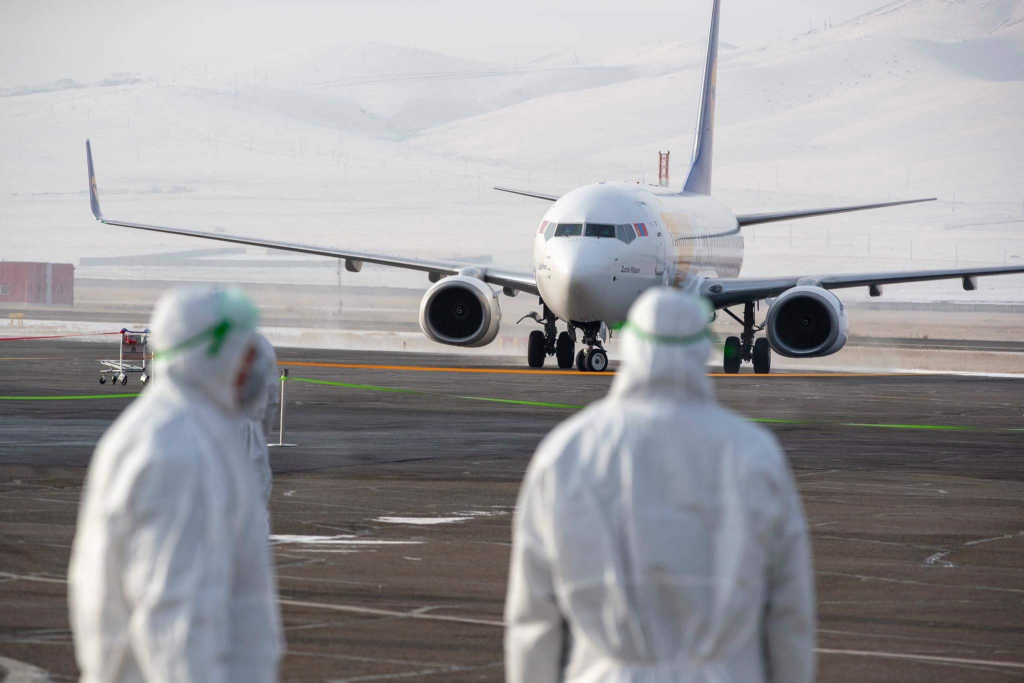 There were originally 33 Mongolians including a child in Wuhan; however, two students have voluntarily remained behind at their own request. The evacuation cost of USD 53.000 was financed by the Government Reserve Fund.
As of Sunday, 2 February, over 14,000 people have been infected with coronavirus and over 300 have died including a man in the Philippines – the first outside China.