Currently, a total of 1170 buses and trolleybuses transport nearly 600,000 passengers across Ulaanbaatar every day. Cars, however, remain a major problem: over 530,000 are registered in the Mongolian capital; this figure increases annually by 70,000 vehicles; it is expected to reach one million cars by 2025.
Over the years, the Ulaanbaatar City Administration has attempted to implement various projects for reducing traffic congestion. One of them is a cable car transportation project with funding from the French Government. If successfully implemented, the project will enable the public to, quite literally, fly over Ulaanbaatar from 2021.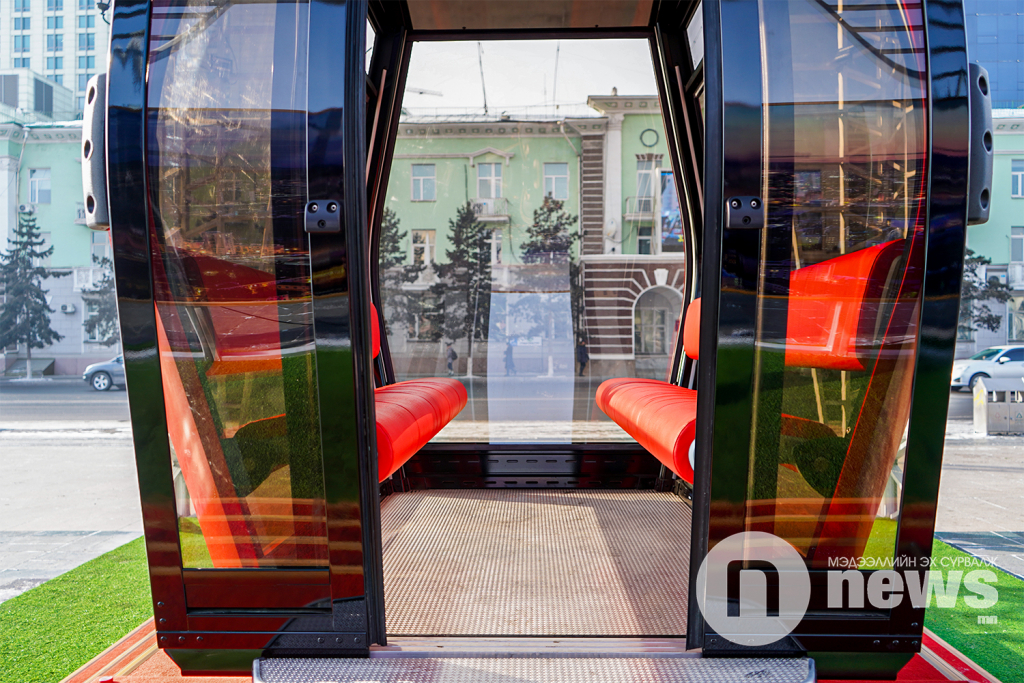 Earlier today, the Ulaanbaatar City Administration introduced the cable car concept to the public on Sukhbaatar Square. The cable car has a capacity of 8-10 passengers. According to officials, the cable car will be able to travel to Ayush Avenue from Bayan-khoshuu within 16 minutes and to Sukhbaatar Square from the Zaisan suburb in the south of the capital within eight minutes. The cable cars are expected to transport 2500-3000 passengers per hour and 3.2 million passengers per year.
The project, however, requires the approval of the Mongolian Cabinet for it to go ahead.