The Mongolian team took two gold and one bronze at the series of the UIAA Ice Climbing World Cup 2020, which took place at the same time as the UIAA Ice Climbing Asian Championships. The events took place in Cheongsong in South Korea on 10-12 January.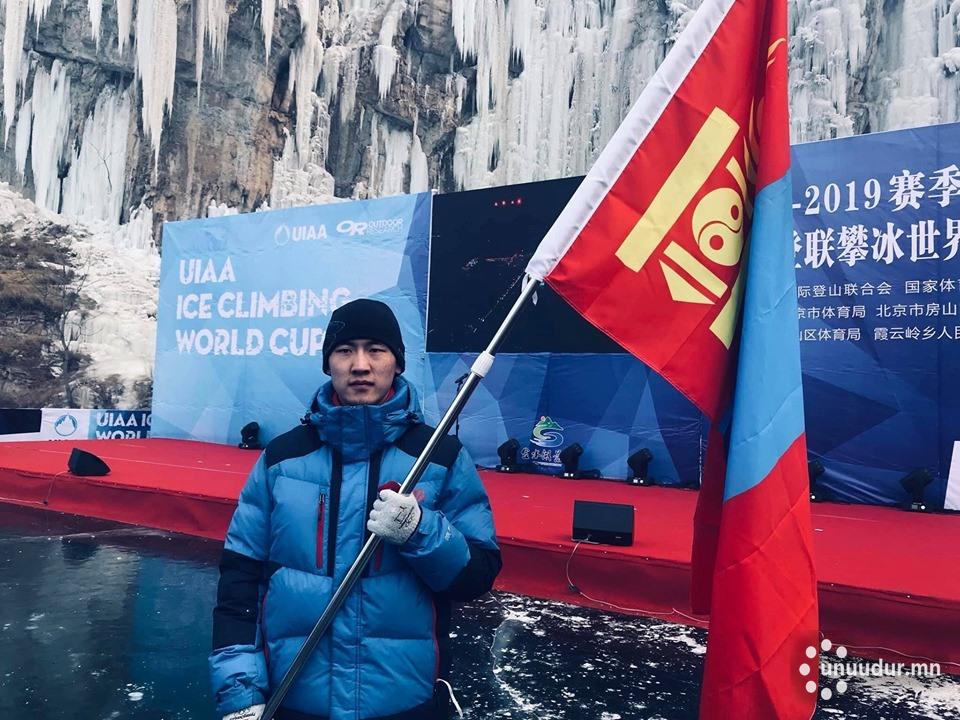 N.Kherlen has become champion of UIAA Ice Climbing Asian Championships winning a gold medal with a total of 17.45 points in the men's speed category. Sports' Master B. Ariunbayar took another gold medal with 24.06 points in the women's speed category. Baasandorj also won a bronze medal on speed with 20.95 points. D.Otgonkhuu and Ch.Mandakhbayar took 8th and 16th places respectively.
The tournament was attended by 105 athletes from 19 countries.