At present, Mongolia is marking the 30th anniversary of the "Democratic Transition." A celebration meeting marking the dramatic events which transformed Mongolia was held at Central Cultural Palace in Ulaanbaatar over the weekend. At the meeting, Z.Enkhbold, Chief of Staff of the President has delivered a message from Kh.Battulga, President of Mongolia.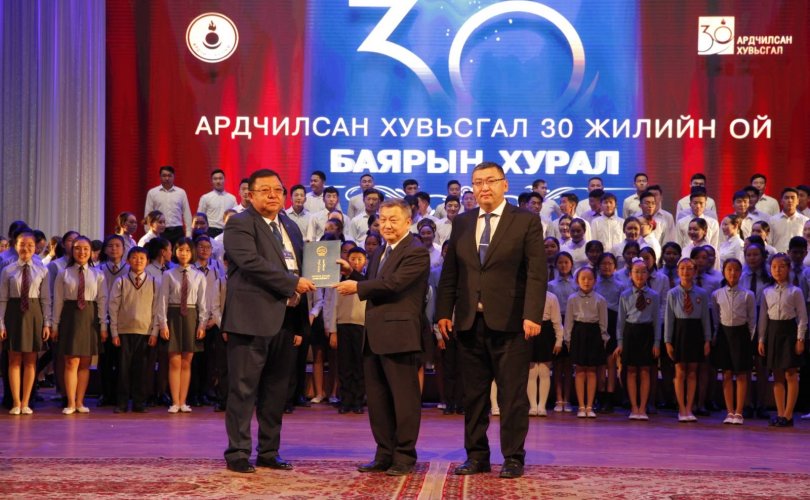 The President noted that Mongolians joined the wave of democratic reforms that had begun from Berlin where the wall dividing the nation was torn down. The winds of change blew through Mongolia in late 1989 and early 1990. As result of the reform, Mongolia approved a new Constitution and proclaimed independence, democracy and freedom.
In addition, a photo exhibition opened today (9 December) at the Mongolian Theatrical Museum vividly illustrating historical events such as the first meeting of Mongolian Democratic Federation, the political hunger strike, and the related sit-in protest of 20,000 people on Sukhbaatar Square.