It has been 10 years since the landmark "Oyu Tolgoi Agreement" was signed between Rio Tinto, Ivanhoe Mines and the Government of Mongolia. However, a dispute regarding the agreement has been continuing until today. During a press conference on 4 November, former Mongolian Finance Minister S.Bayartsogt introduced a book about the agreement claiming it presents the full picture. The booklet presents all the information about the agreement and comprehensive details of parliamentary discussions. He noted that the booklet will give full information. In fact, only a few people have read the Oyu Tolgoi Agreement completely.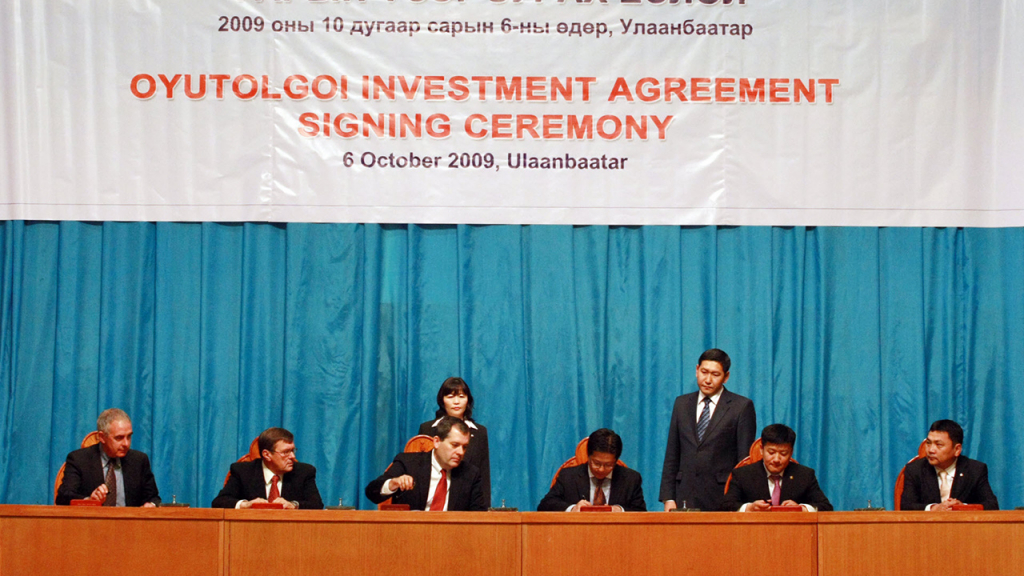 S
S.Bayartsogt and then Prime Minister S.Bayar are under investigation by the Independent Agency against Anti-Corruption for granting favours. However, the D.Demberel government approved the Oyu Tolgoi Agreement.
It is one of the largest and highest-grade copper and gold mines in the world and is being constructed with an investment of over US$5 billion. The Government of Mongolia owns 34 per cent of Oyu Tolgoi and will receive a share of profits, taxes and royalties as part of its ownership stake.