Mongolian Deputy Prime Minister U.Enkhtuvshin has announced that that in August 2020 Mongolia and Kazakhstan will celebrate the 800th anniversary of Karakorum. Located, to the west of Ulaanbaatar, Karakorum was the first capital of Mongolia.
Deputy PM U.Enkhtuvshin is currently on a working visit to Kazakhstan. During a roundtable with his opposite number, Berdibek Saparbayev, Deputy Prime Minister of Kazakhstan, he raised the topic of celebration of the 800th anniversary of Karakorum.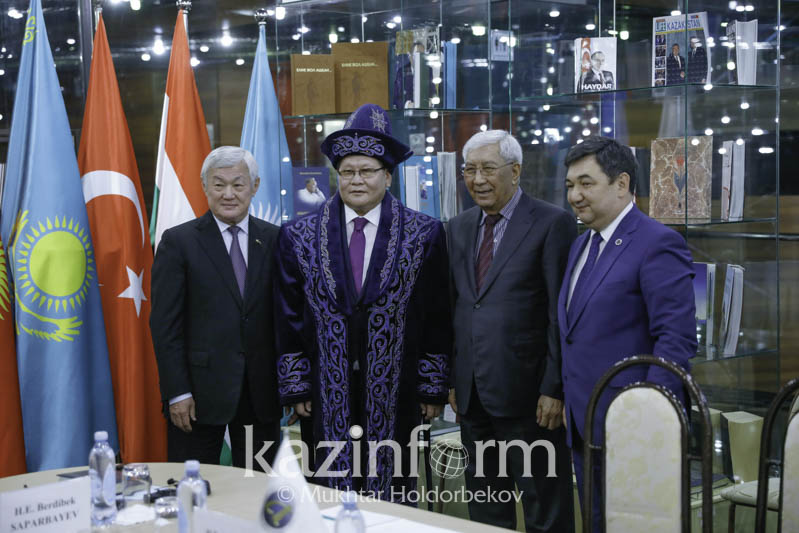 «The historical interconnection of the Kazakh and Mongolian peoples is common. We are fraternal peoples. Therefore, I think that our relationship should be even stronger. I am glad that relations between the two countries are developing. The ancestors of Chinggis Khaan lived on the territory of what is now modern Kazakhstan. We know that the mausoleum of his first son Jochi Khan is also located here in Kazakhstan.
In this regard our country fully supports the work carried out by Kazakhstan in regard with the large scale celebration of the 750th anniversary of the Golden Horde», said U.Enkhtuvshin at the round table of the International Turkic Academy in the capital Nur Sultan."
Karakorum was the capital of the Mongol Empire between 1235 and 1260 and of the Northern Yuan in the 14–15th centuries. Its ruins lie in the northwestern corner of Mongolia's Uvurkhangai Province of Mongolia. In 1218–19, Chinggis Khaan rallied his troops for the campaign against the Khwarezm Empire "in a place called Karakorum."