The Guitarist and Drummer from Mongolian rock band 'Kharanga', have been awarded with the State Order. Ya.Odsuren and N.Purevdash received the accolade earlier today (29 October) for their contribution to Mongolian rock and pop music over 40 years. The awards were presented at the State House.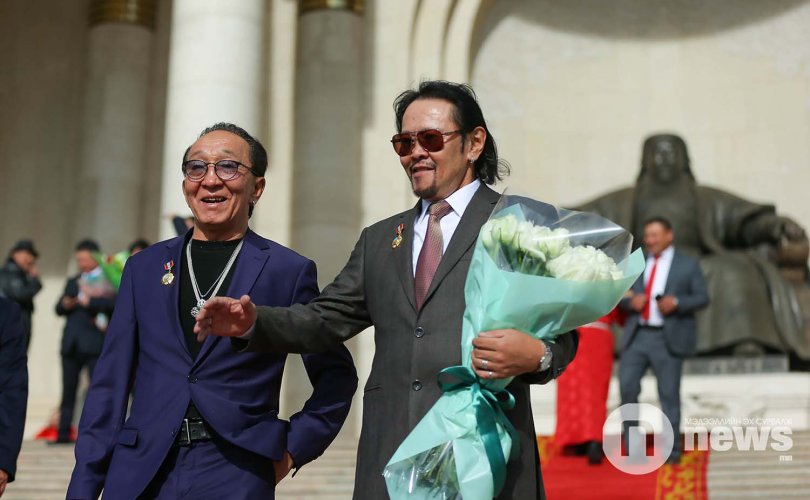 Kharanga marked its 30th anniversary with a concert entitled 'Let's hit the road' at the Buyant-Ukhaa Sports Complex on 19 October.
The members of the band first met in 1977 when on national service; they formed 'Kharanga' in 1989 along with the National Academic Drama Theatre.