The Central Bank of Mongolia – also known as Mongol Bank – has launched its Sinraptor coin as a part of the New Dinosaur Coin Series.  The silver 999 coins are 38.61 mm and Gold 9999 coins are 11 mm.
The reverse features the skull and the claws of a Sinraptor; above, DINOSAURIA and JURASSIC PERIOD, below, EVOLUTION of Life 2019. While the rugged background is reminiscent of a rocky surface, the elaborately rose-gilded skeleton protrudes from the background.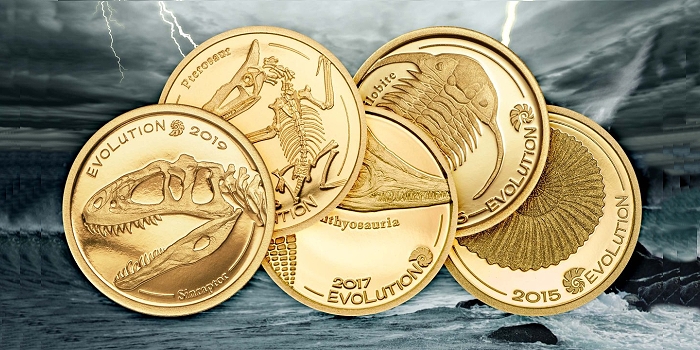 The design of the gold coin's obverse is the same, the legend was adapted and says therefore 1000 togrog; the reverse features the same fossil, but only its skull, below, Sinraptor, above, EVOLUTION 2019, small ammonite in front of the year.
They chose a dinosaur that populated the Mongolian steppe about 160 million years ago to represent this species: The Sinraptor. Given that this dinosaur measured 7.2 meters in length and weighed about a ton, it was quite difficult to adequately represent the enormous predator on the coin.