Mongolian beauty D.Anudari has successfully participated in the Miss Tourism World 2019 winning second place. The contest was held in Qingdao, in China's Shandong Province from 24 September to 6 October.
The 24-year-old won the title of Best Bikini Beauty and was selected for one of the best eight talent performances. D.Anudari graduated with a degree in Tourism Management at the prestigious Mongolian University of Science and Technology in 2015. Currently, she is working as a TV announcer.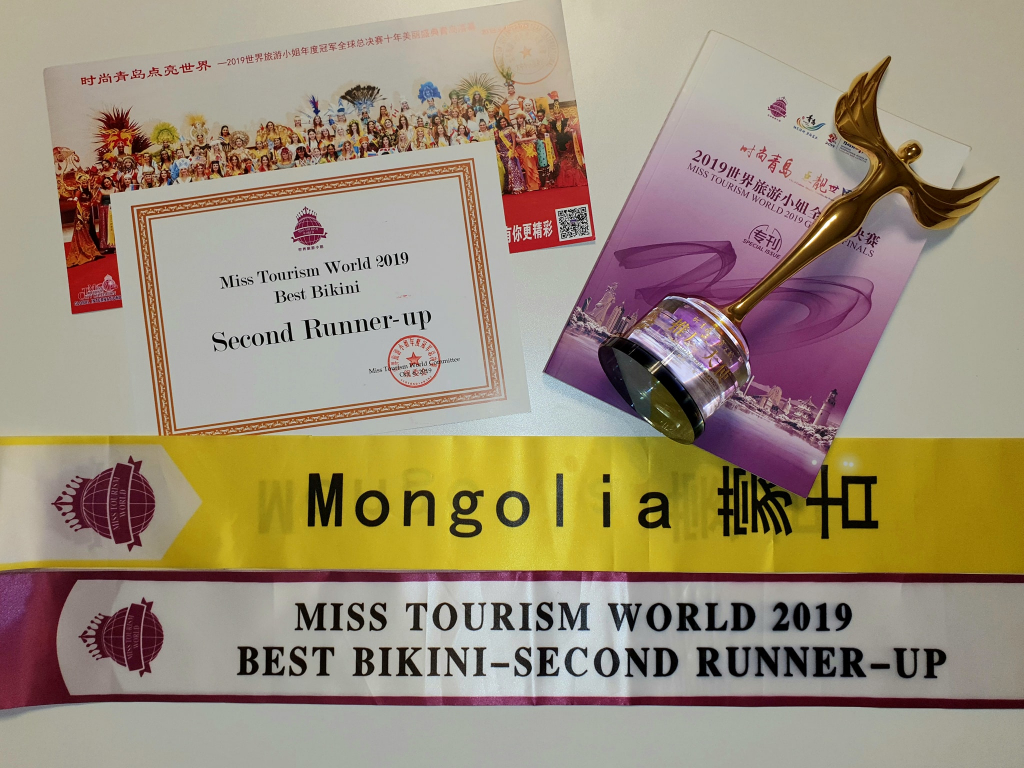 Contestants from over 60 countries and regions, including the United States, Venezuela, France, Brazil, the SCO (Shanghai Cooperation Organization) member states as well as BRI (Belt and Road Initiative) related countries and regions competed in the beauty contest.