Wyoming native Bob Long, 70, became the oldest winner of the Mongol Derby, the world's longest horse race, Wednesday morning according to The League of Adventurists International. He finished the seven-day, 1,000 kilometer race through the Mongolian steppe at 11:03 a.m. local time, according to a press release from the Adventurists.
"It's nothing — you just ride 650 miles on a death march. There's nothing to it," Long said afterward.
He changed horses 28 times, according to the announcement. Each "semi-wild" horse has to be checked by veterinarians throughout the race, and all of Long's horses passed the tests, meaning he did not receive any time penalties, the announcement said.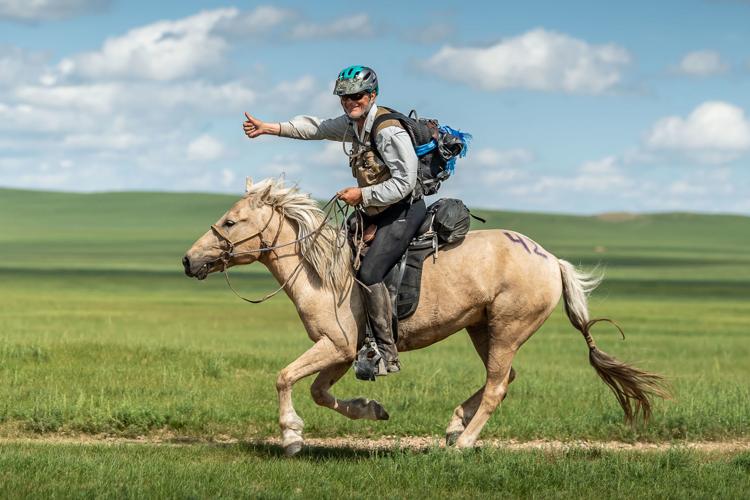 "I've only stayed overnight at one horse station," Long said in a statement. "I've been staying with local families. They're spectacular."
The race, which began in 2009, is meant to recreate Genghis Khan's ancient horse messaging system. It claims to also be the world's toughest horse race.
He has a doctorate in public health, according to the release, and in 2013 he retired from Healthwise, where he was vice president of research and tech development.
South African Wiesman Nel finished second. Margreet Voermans of the Netherlands and three Australians, Jesse Byrne, Justine Hales and Sarah Brownj, finished together in a joint third place. Frank Winters of Texas, Sam Chisholm of Australia and Zsofia Homor of Hungary were next to cross the finish line.
Long is the second American winner, following Texan Justin Nelzen in 2010.