The Battle of Khalkhyn Gol in 1939 was an important event in both Mongolian and world history. During the battle – or series of battles – combined Mongolian and Soviet troops thwarted an attempt by the Empire of Japan to seize territory beyond Manchuria in the first move to secure natural resources in Siberia; the defeat, convinced Tokyo, that it would be simpler obtaining such resources from South East Asia, which set in motion a chain of events leading to Pearl Habour and the US entry into WW2.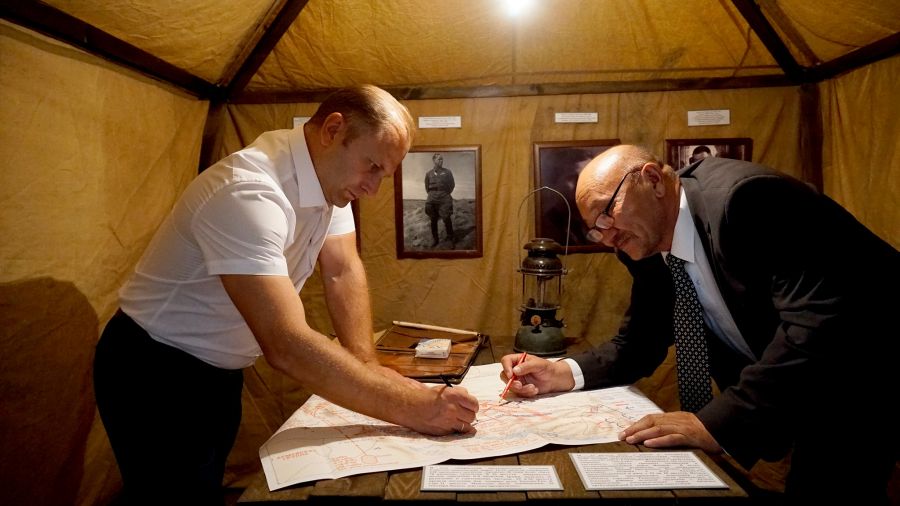 This year, Mongolia and the Russian Federation are marking the 80th anniversary of the Battle of Khalkhyn Gol. A series of joint events are planned.
An exhibition entitled 'Brothers of Khamkhin Gol' has opened in Chita, the administrative centre of Russia's Zabaykalsky Krai. 'Yalalt' (Victory) Museum of Khalkh Gol soum of Dornod province in cooperation with Trans-Baikal Regional Museum named after A.K. Kuznetsov showcased the exhibition. The opening ceremony of the exhibition was attended by Sh.Yol, Deputy Governor of Dornod province, L.Myagmarsuren, director of the 'Yalalt' Museum, A.V.Bochkarnykov, Deputy Minister of Culture and V.K.Kolosov, director of the Trans-Baikal A.K. Kuznetsov Regional Museum.
The exhibition will last for 60 days.