It has been 70 years since the first ever train have arrived at Ulaanbaatar Railway Station from Russia. Railway transportation started in 1949 and large constructions work brought rapid development to Mongolia.
The construction of the railway was of great importance because it linked Beijing to Moscow and the European rail network. Now, transit rail traffic is of ever-growing economic importance.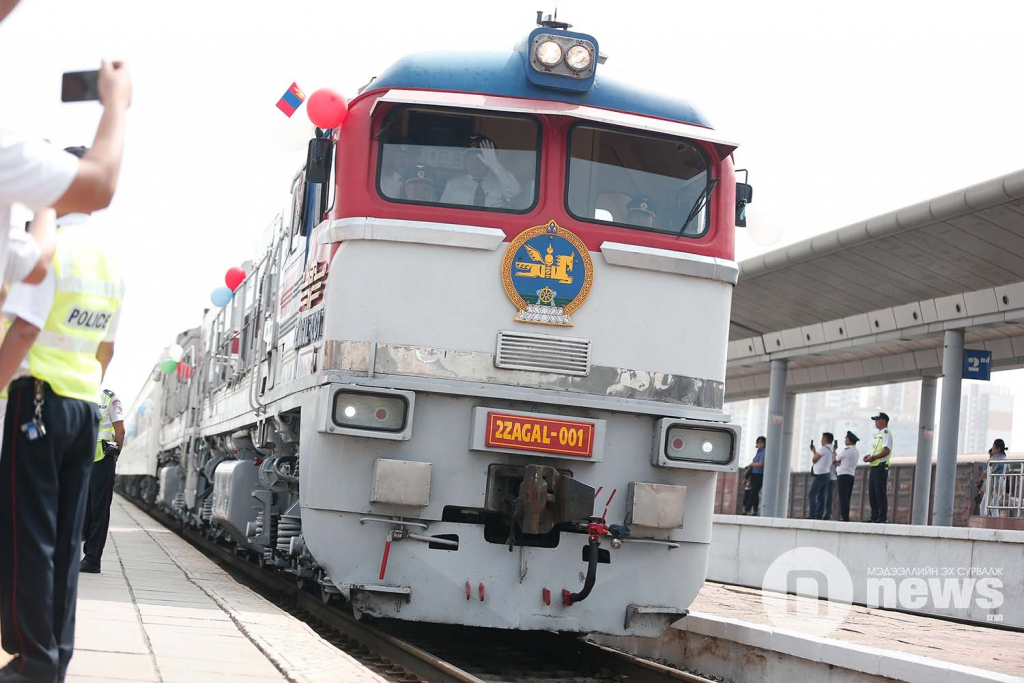 Today (2 August), Ulaanbaatar Railway Joint Stock Company is marking its 70th anniversary on occasion of Mongolian Railway Workers' Day.
Last year, Ulaanbaatar Railway JSC transported a record 25 million tonnes of freight. D.Jigjidnyamaa, director of Ulaanbaatar Railway JSC noted that the company will upgrade its technology which will allow it to  receive 10,000 wagons per hour.