The Bank of Mongolia won the "Best Collaborator 2019" award by the CYFI (Child and Youth Finance International).
The 8th annual Global Inclusion Awards Ceremony was held on 19 June 2019 as part of the 5th Child & Youth Finance International Global Summit on 19-20 June in Johannesburg, South Africa. In the 8th annual "Global Financial Inclusion 2019" awards ceremony, the Bank of Mongolia received the "CYFI Best Collaborator 2019" award for the successful implementation of its "National Program for Financial Literacy".
The Global Inclusion Awards 2019, a CYFI initiative, recognize and honor those who achieve greatness in furthering the Economic Citizenship of children and youth at the national, regional and international level. The Awardees demonstrate innovation in financial, social and livelihoods education, financial inclusion, and entrepreneurial support for children and youth.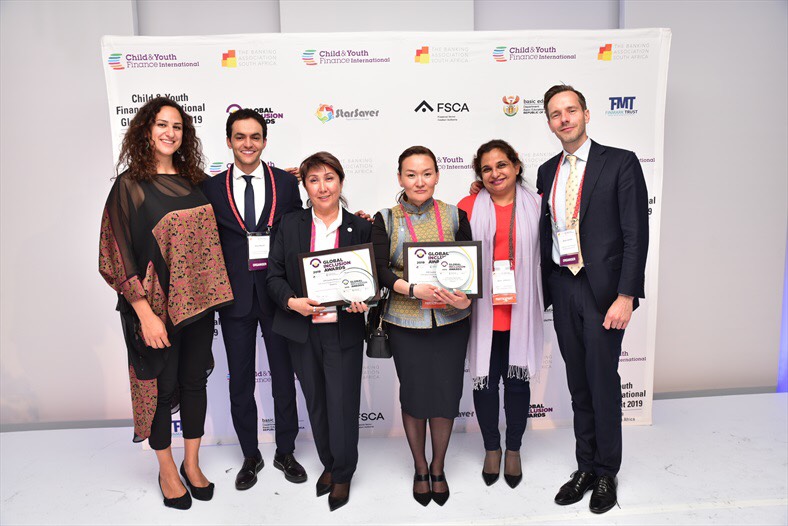 Mongolia competed against fellow finalists Angola, Argentina, Colombia, Morocco and Portugal for the "Best Collaborator 2019" award category this annual summit.
Please click here for details about the rewards.
Source: www.mongolbank.mn