Traffic has been one of the biggest causes of stress in the Mongolian capital. The country, about three times larger than France and almost as large as Queensland in Australia, has a population of just three million; the related density is only 1.7 people per km². However, almost half the people living in Mongolia are concentrated in Ulaanbaatar. Following the collapse of the central command economy in 1990 and the end of financial support from the Soviet Union to Mongolia's nomadic collectives – thousands of herder families sold their animals and set up their gers (yurts) on the hillsides around the capital. These have become the ubiquitous ger districts, where roughly half of the population live. This doubling of the number of people living in Ulaanbaatar has put colossal strain on the city. Problems include air and soil pollution as well as traffic congestion. Currently, over 530,000 cars are registered in Ulaanbaatar; this figure increases annually by 70,000 cars and is expected to reach one million cars by 2025.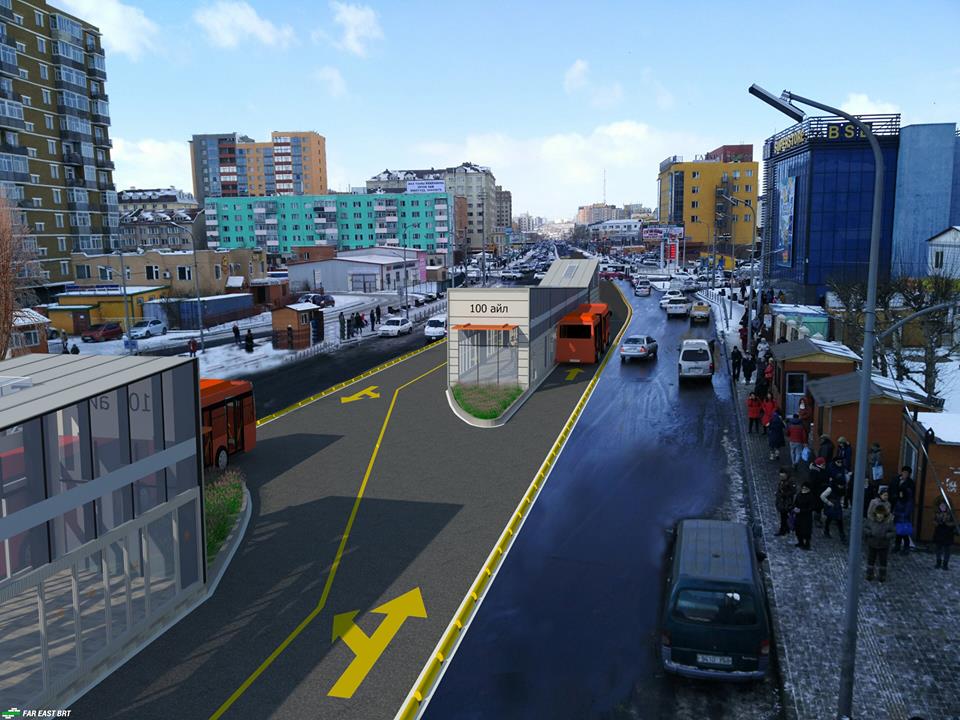 Over the years, the Ulaanbaatar City Administration has attempted to  is implement various projects for reducing traffic jam. One of these was the Bus Rapid Transport – or BRT project for short. Initially supported by the Asian Development Bank, the BRT was put on hold in 2015, due to the proposed construction of the Ulaanbaatar Metro. In this project a 17.7 kilometer underground line was to be constructed from the Officers' Palace to the Sonsgolon Bridge, essentially along Peace Avenue connecting the east  and west of sides of Ulaanbaatar. The disruption constructing a metro would cause in this hyper-congested city, which has only one main east to west thoroughfare, is almost unimaginable.  Now, the metro plan has been dropped, the  BRT project is being resurrected and is expected to begin operation in 2021.
However, a totally new project is now also being proposed: the Ulaanbaatar City Administration is planning to implement a cable car transportation project with funding from the French Government. If successfully implemented, the project will enable the public to, quite literally, fly over Ulaanbaatar from 2021.