On 15 May, the mayor of Ulaanbaatar announced a design contest for the development of the 2.5 hectares of land at the south end of Sukhbaatar Square. Earlier today, the winners of the contest have been named. The design idea by a team from 'Tuvshinguud Construction' LLC won first place and was awarded MNT 20 million cash. In addition,'QL Scale' LLC and 'NS Partners' LLC were awarded with MNT five million each.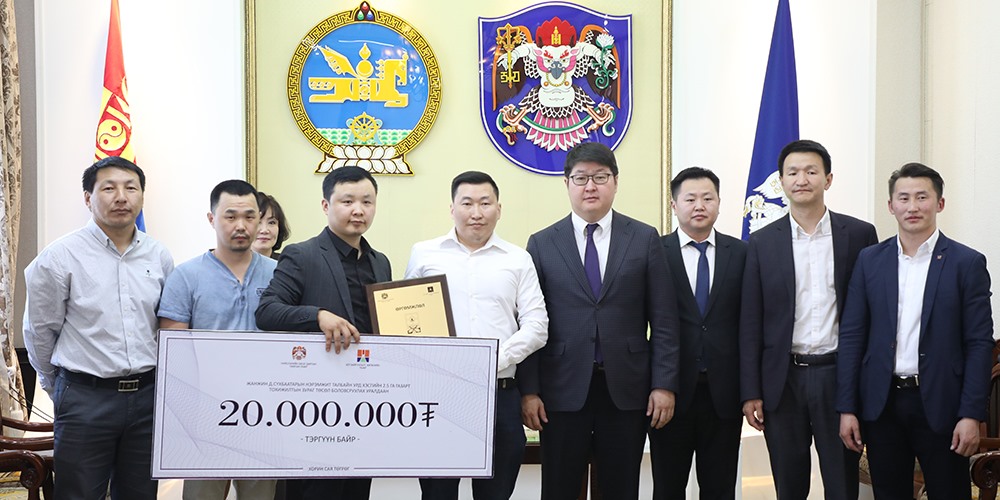 A total of 16 teams have participated in the contest. The designs were uploaded on the http://uda.ub.gov.mn site and collected a total of 15563 votes within five days.
It will be recalled that the Ulaanbaatar City Administration recently reclaimed the 2.5 hectares land of Sukhbaatar Square which had been used as a car park in breach of contract from the UB Construction Company last month. One of the requirements of the original contract had been to adorn the area between the square and Peace Avenue with a fountain.