Mongolian rock sensation 'the Hu' band has begun its European tour concert from United Kingdom. The band will be performing in six cities of the United Kingdom; namely London, Manchester, Brighton, Glasgow, and Bristol from June 11. There has been such a demand from Mongolians and Brits alike, to see 'the Hu' live, that tickets appear to have completely sold out.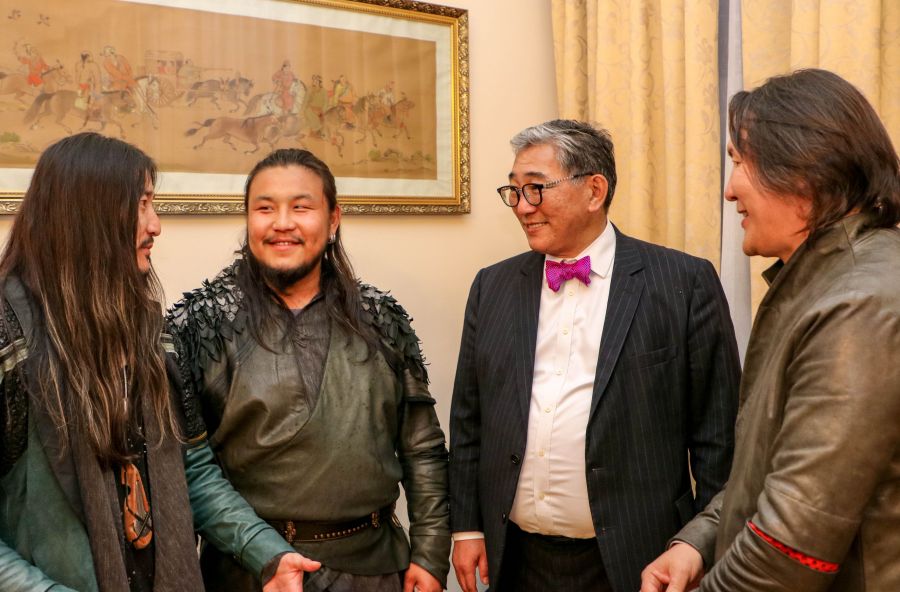 Ambassador of Mongolia to the United Kingdom of Great Britain and Northern Ireland N.Tulga held a meeting with the band members on Monday.   During the meeting, the Embassy of Mongolia in collaboration with the concert's general organizer 'Eleven Seven' studio gave a press conference and interviews that attracted 40 reporters of over 20 renowned media organizations such as 'BBC 3 World Music', 'Daily Express', 'BBC Radio 6 Music', 'Daily Telegraph', 'I Newspaper', 'Classic Rock', 'Freelance', 'Forbes', 'Меtro' and 'Record Collector', having free discussions on works of 'the Hu' and the wonder of Mongolian music. At the event, 'the Hu' performed its 'Yu ve Yu ve' song, that got some 27 million Youtube views in less than a year.
In addition, records with signatures of band members were presented to the guests.