Indian Prime Minister Narendra Modi began his two-day visit to Uttarakhand on Sunday with a visit to Kedarnath shrine.  Dressed in deel, a traditional Mongolian outfit, PM Modi offered prayers at the temple for around half-an-hour and undertook circumambulation of the shrine. He meditated and took stock of the ongoing development works in the temple town.
The prime minister's visit to the holy shrine comes a day before the last phase of the marathon Lok Sabha elections. Fifty-nine parliamentary constituencies, including Varanasi, will go to polls in the seventh and final phase of the Lok Sabha elections and the results will be announced four days later, on May 23.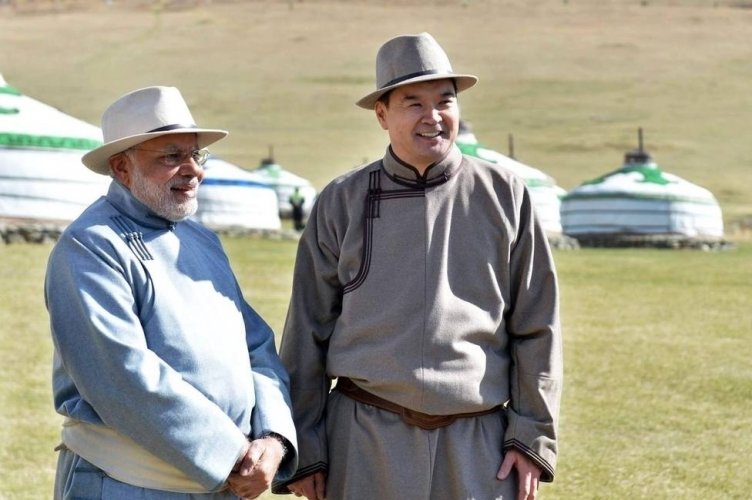 The deel (pron. del) was presented by former Mongolian Prime Minister Ch.Saikhanbileg when Narendra Modi visited Ulaanbaatar in 2015. The deel is an integral part of Mongolia's nomadic culture and goes back thousands of years.