Fourteen months ago, N.Baigalmaa from Ulaangom, in northwestern Mongolia, began a 12,000km journey with Bactrian camels from her country's capital of Ulaanbaatar to London. So far, her three-year traverse of Eurasia has taken her across the Mongolian steppe and China's Xinjiang province to eastern Kazakhstan. ExplorersWeb interviewed N.Baigalmaa about her project, which she calls Steppes to the West.
N.Baigalmaa explained her interesting journey that she wanted to do something similar, but with camels, as Mongolians did during the Silk Road era. She is the first Mongolian woman to travel over 3,000km with camels. The idea of Steppes to the West is to promote Mongolian culture worldwide, share knowledge with people whom I meet along my route and also to empower women.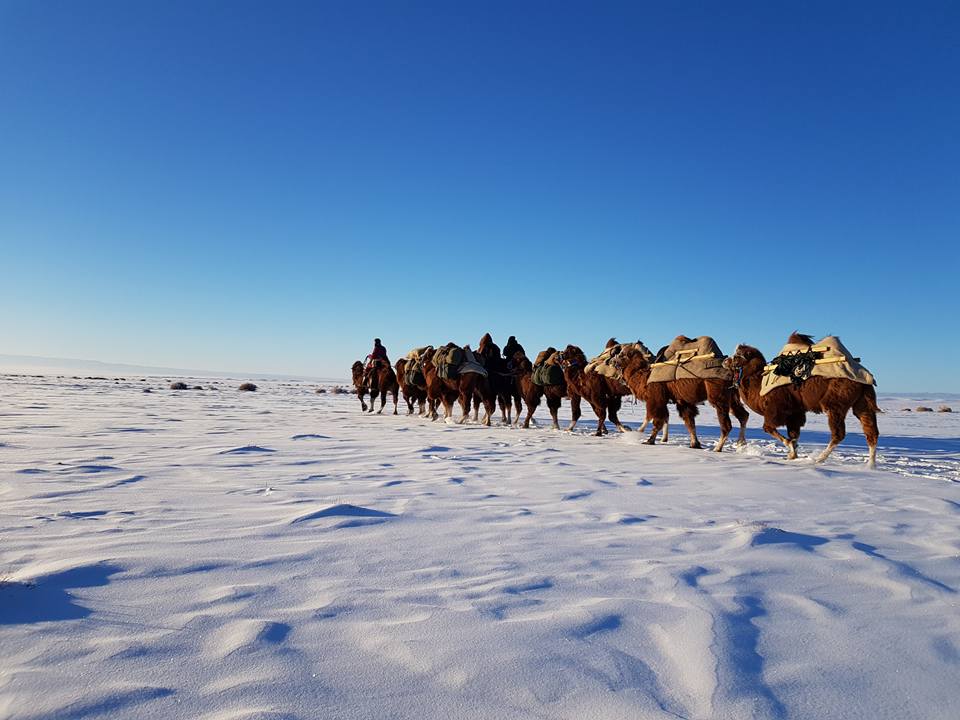 Currently, She is at the Khorgos border crossing between China and Kazakhstan, waiting for permits. Afterward, she'll venture into Uzbekistan and Turkmenistan. After the three 'Stans, she'll begin organizing her next phase into Eastern Europe.