History of Ulaanbaatar
Today is the 376th anniversary of the Mongolian Capital – Ulaanbaatar.
Ulaanbaatar is located between the four ancient and venerated mountains: Bayanzurkh, Bogd-Khan, Songinohairhan, and Chingeltei, and also located in the wide basin of the River-Tuul at the southern end of the Khan-Khentii mountainous area.
Ulaanbaatar is 1350 meters above sea level, and occupies an area of 4, 704.7 hectares.
The name of Mongolian Capital City has changed five times in history.
Urgoo /1639-1651/
When Zanabazar was proclaimed as the religion leader, Ord-Urgoo was established 1639 in the Shireet Nuur in the current Uvurkhangai province. This Urgoo is counted as the "proto" Mongolian Capital City. Urgoo was the center of the Mongolian Yellow-Hat Buddhism and the Khalkha Mongol Political Center. Also, this Urgoo was the important point for domestic and foreign trade. In other words, Urgoo was at the process of becoming a real city.
Nomiin Khuree/1651-1706 он/
Ikh Khuree/1706-1911 он/
Ikh Khuree was located in the hollow of the River Selbe as a permanent center in 1706. Before this, the previous settlements have been totally nomadic. In the 19th century, Ikh Khuree became the center of Mongolian religion, politics, culture, and trade. The population of Ikh Khuree is considered to have been about 15-20 thousand people.
Niislel Khuree /1912-1921/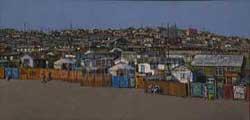 Ulaanbaatar /1924 – till now/
The People's 14th meeting the capital city status was legalized and changed and its name changed to "Ulaanbaatar", following the 29th October Session.